Smart Car Rentals at Split Airport
UNBEATABLE VALUE CAR RENTAL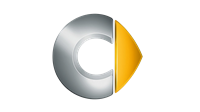 Smart - Split Airport
check_circle
3 Smart car rental quotations searched.
Popular Smart models to rent:
About Smart Rental Cars at Split Airport
Smart, a standout brand in the automotive world, has built a reputation for creating compact, urban-friendly, and eco-conscious vehicles that pack a punch. Its principles revolve around sustainability, innovation, and the joy of driving. Known for their compact dimensions, Smart cars are perfect for those seeking a combination of comfort, convenience, and environmental friendliness. They're especially suitable for navigating the city streets and beautiful coastal roads of Split, a popular destination for both business and leisure travelers. Conveniently located at Split Airport, Smart rentals are an excellent choice for those who value practicality and style.
Unleash the Urban Explorer with the Smart Forfour from RIGHT CARS
The Smart Forfour, offered by RIGHT CARS, is perfect for those looking to explore the city of Split. With its compact size, this model allows drivers to navigate smoothly through the busy city streets, while its spacious interior ensures there's enough room for a small group, making it an excellent choice for families and small groups of business travelers. The Forfour's eco-friendly features, such as its energy-efficient engine, align with Smart's commitment to sustainability, making it ideal for environmentally conscious travelers.
Enjoy the Coastal Drive with the Compact and Eco-Conscious Smart Fortwo from GREEN MOTION
For solo travelers or couples visiting Split, the Smart Fortwo, available from GREEN MOTION, offers an easy and fun way to get around. Its compact design makes it ideal for squeezing into tight parking spots or zipping through traffic. Moreover, its low fuel consumption and CO2 emissions make it a great choice for eco-friendly travel. The Fortwo is perfect for those who want to enjoy the coastal drives around Split, taking in the breathtaking scenery without worrying about the environmental impact.
For those seeking unbeatable Split Airport Car Rental prices, choosing a Smart car is a smart move. Whether you're in town for business or leisure, Smart rentals at Split Airport offer a convenient, eco-friendly, and cost-effective solution for your travel needs, while also enabling you to make a positive impact on the environment.
Smart Vehicle Rentals by Group Available at Split Airport
Which Car Rental Companies Offer Rental of Smart Cars from Split Airport?
Smart Vehicle Rental at Split Airport - FAQ
question_answer Which car rental companies offer Smart car rentals at Split Airport?
The following car rental companies at Split Airport offer a range of models of Smart:
RIGHT CARS
,
GREEN MOTION
question_answer Which car rental company at Split Airport offers the cheapest Smart car rentals?
question_answer Which automatic Smart cars are available to rent at Split Airport?
Alternative Car Brands Available to Rent at Split Airport
We have 150 different types of vehicles from 26 manufacturers provided by 29 car rental companies at Split Airport.