SPLIT AIRPORT (SPU) INFORMATION
Origin
Airline
Flight no.
Scheduled
Est./Actual
Status
No flight arrivals were found at Split Airport.
Destination
Airline
Flight no.
Scheduled
Est./Actual
Status
No flight departures were found at Split Airport.
Car Hire at Split Airport
UNBEATABLE VALUE CAR RENTAL
Free Amendments | Free Cancellations | No Card Fees




Split Airport - All Information on Split Airport (SPU) Split Airport
Cesta dr. Franje Tuđmana 1270, 21217 Kaštel, Štafilić, Croatia
phone +385 21 203 555
phone+385 21 203 218 (Lost + Found)
emailinformacije@split-airport.hr
emaillost.luggage@split-airport.hr (Lost+Found)
Facts and History about Split Airport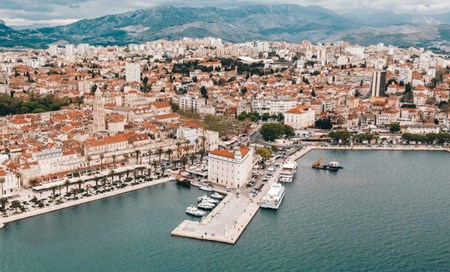 Split Airport (Croatian: Zračna Luka Split), is also known as Resnik Airport (Croatian: Zračna Luka Resnik). It is an international airport that serves the city of Split in Croatia. The airport is located approximately 12 miles/19 km from the city center of Split, on the west side of Kaštela Bay. The nearest, alternative, international airport is Zadar Airport (ZAD) located 77 miles/124 km from Split Airport. The capital city of Croatia is Zagreb.
This international airport is the second busiest in Croatia after Zagreb Airport. In 2019, the airport handled 3,301,930 passengers. The airport is a popular destination for leisure flights during the European summer holiday season. This also makes Split an important focus city for Croatia Airlines that provides flights to European cities such as Paris, London, and Frankfurt.
Split Airport carries the international airport code of SPU (IATA) and LDSP (ICAO). The airport sits in a slightly elevated position at 78 feet/24 meters above sea level at 43°32′20″ N and 016°17′53″ E.
Split Airport Access
Split Airport provides assistance for travelers with disabilities or reduced mobility (PRM). If needed, you will be able to find assigned staff to help provide assistance to passengers with disabilities every day of the year, at SPU Airport. Please note, it is highly recommended that any passenger who may require additional assistance contacts the airline company or travel agency before arriving at the airport. 
At Split Airport the dedicated staff can assist any passenger with all the necessary requirements, such as getting to and from the aircraft through the airport, getting to the restroom, purchasing food, beverages, or tax-free items. Travelers will find a marked area in the passenger terminal, which is supplied with a telephone, where all passengers can report themselves if needed. By doing so, all necessary help will be provided, from check-in to boarding the aircraft.
Split Airport is easy to reach by car from the city center of Split. Travelers will find one main road, Ivana Pavla II/D8, going along the coast to downtown Split. The travel time from the airport to the city center of Split is approximately 30 minutes. 
Upon arrival at the airport, all passengers will find an extensive parking area with up to 900 parking spaces. The parking area is placed opposite the airport building and can be reached using the pedestrian bridge. Designated disabled parking is available opposite the terminal entrance. 
Terminal Information
Split Airport operates just one runway, which is 8,366 feet/2,550 meters long. Furthermore, the airport also serves just one terminal. However, in 2019 a major renovation of the terminal took place resulting in a modern, new part to the original terminal. As a result, the capacity increased from 14,000 m2 to 50,000 m2. Both the old and the new part of the terminal are interconnected and have their own Departures and Arrivals area. In addition, the new bus station and parking lots are accessible via a pedestrian bridge.
Split Airport Information
All passengers at Split Airport can acquire helpful information at the two Information desks. These are situated on the ground floor and the first floor of the terminal. Staff at the information desks can be contacted on telephone number +385 21 203 506.
An ATM is available at Split Airport. Travelers will find the ATM located on the ground floor of the passenger terminal. Passengers can also use the OTP Banka, for other bank services, such as currency exchange. The bank runs with daily working hours from 06.00 am to 01.00 pm, and from 02.00 pm to 09.00 pm.
If you have lost an item or your baggage at Split Airport you should stay in the baggage claim area and find the "Lost & Found" counter. Alternatively, you should find the airline representative of your flight or an employee of the airport, who is present in the baggage claim area. Then you will need to fill out a document for lost baggage. The "Lost and Found" service will notify you about delivery once the item has been found. You can also contact the "Lost and Found" department on telephone number +385 21 203 218 or +385 21 203 423. The "Lost and Found" counter is open from 06:00 am to 10:00 pm every day.
Transport Options at Split Airport
All guests will find comfortable travel options to and from the airport via buses, taxis as well as a number of car rental companies at Split Airport. 
Passengers will find a regular, public bus route, bus no. 37, which will bring you between Split Airport and the city center of Split. The bus leaves from Split airport from Monday to Sunday between 04:00 am and 11:45 pm and the journey takes approximately 50 minutes The bus will bring you to Sukoisan bus station on the outskirts of the city center. Furthermore, there is a shuttle bus that leaves the airport 30 minutes after every flight arrival. The journey to the city center takes about 30 minutes and stops at the Split Central bus station, close to the train station and the ferry port in the city center. See more about buses at Split Airport.
There is no direct train connection from Split Airport to the city center of Split. However, once passengers get to Split by bus, taxi, or car there are excellent railway connections to take you to your further destination.
In addition, taxis are available at the airport. Taxis at Split Airport are available during the airport's operating hours from 06:00 am to 10:00 pm. Travelers can find the airport's taxis at the ranks located outside the arrival terminal. A taxi trip from Split Airport to the city center costs around 300 HRK and takes about 30 minutes. 
Airport Contacts
Address: Cesta dr. Franje Tuđmana 1270, 21217 Kaštel, Štafilić, Croatia.
Phone: +385(0) 21 203 555.
Phone: (Lost & Found): +385 21 203 218 or +385 21 203 423.
General Email: informacije@split-airport.hr 
Lost & Found Email: lost.luggage@split-airport.hr   
Official website: http://m.split-airport.hr/index.php?lang=en 
Local Information
Drive on: Right
Electricity: 230V/50Hz
Plug Type: C, F
Currency: Croatian Kuna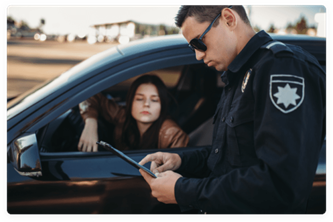 Get Your International Driver's Permit in 2 hours
An IDP is a requirement to drive or rent a car in many foreign countries. It is also a United Nations regulated travel document for your safety and ease of travel. Avoid additional stress whilst on your travels...
ORDER NOW
Services at Split Airport
Useful Information about Split Airport