Split International Airport Parking
Unbeatable Value Airport Parking
Compare Parking Prices at Split Airport
checkBest price guarantee
checkCompare all parking operators
checkOver 4 million happy customers
checkOptions for all budgets
checkFree no-hassle cancellations


Useful information about airport parking at Split Airport
Split Airport is located within a 30 minutes drive of the city center of Split. Split Airport is easy to reach by car from the city center of Split. Travelers will find one main road, Ivana Pavla II/D8, going along the coast to downtown Split.
Car Parking Options at Split Airport
All visitors at Split Airport can find easy and convenient parking facilities at Split Airport. The different parking areas at the airport provide travelers direct access to the airport terminal within a short time. The convenient location can help passengers save time before their next flight, or if they are going to pick up or drop off a passenger. 
Upon arrival at the airport, all passengers will find an extensive parking area with up to 900 parking spaces. The parking area is placed opposite the airport building and can be reached using the pedestrian bridge. Designated disabled parking is available opposite the terminal entrance. 
Main Parking Area
The main parking area at the airport holds 900 parking spaces. Here you can get a comfortable parking solution close to the main terminal building. 
Below you will find the prices for parking at Split Airport:
Time spent at the parking lot - Price (VAT included)
Up to 1 hour - 20 HRK
Every next hour started - 20 HRK
Loss of parking ticket - 960 HRK
Payment can be done in the passenger terminal at the cash desk or by using one of the two Automated Payment Machines. Please note that the car must leave the Car Park within 15 minutes of payment.
Handicapped Parking
People with reduced mobility will find that Split Airport offers parking spaces available for people with disabilities. Please find an interactive map of the airport including the parking facilities at the airport here.
Drop-off and pick-up of passengers at Split Airport
All visitors at Split Airport can find easily accessible drop-off and pick-up areas. 
If you are going to pick up or drop off a passenger at SPU Airport you can use the pick-up/drop-off zone next to the main parking area. This is a short-term parking lot for departures, reserved for picking up and dropping off passengers. The first 15 minutes of parking here is free. The walking distance to the terminal is very short, making this a convenient spot for any pick-ups or drop-offs. 
The address of the SPU Airport can be found below:
Cesta dr. Franje Tuđmana 1270,
21217 Kaštel,
Štafilić,
Croatia.
If you have any questions or concerns you can contact Split Airport by telephone at +385(0) 21 203 555.
Parking Operators at Split Airport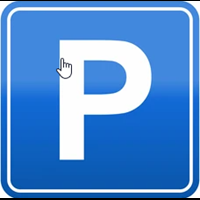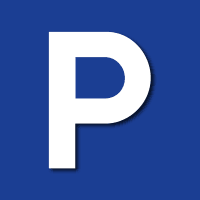 check
Flat Battery Jump Start
check
Vehicle Condition Photography
check
Vehicle Condition Check
place
Ivana Pavla II 335 Kastel Stafilic 21217 | Show on Map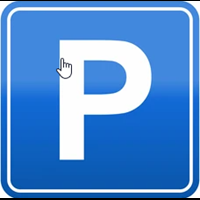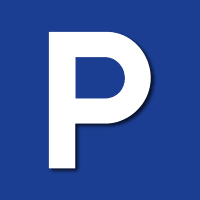 check
Vehicle Condition Photography
check
Vehicle Condition Check
Car Parks at Split Airport
| Name | Address | Opening Hours | On Airport Grounds | |
| --- | --- | --- | --- | --- |
| Ulica dr. Ante Starčevića | HR-21220 Trogir, Croatia | - | close | |
| Parkiralište | Ulica Alojzija Stepinca, HR-21220 Trogir, Croatia | - | close | |
| Ulica Alojzija Stepinca | HR-21220 Trogir, Croatia | - | close | |
| Parkiralište | Ulica hrvatskih mučenika, HR-21220 Trogir, Croatia | - | close | |
| Parking | Obala kralja Tomislava, HR-21217 Kaštela, Croatia | - | close | |
| Parking | Ulica kneza Trpimira, HR-21220 Trogir, Croatia | - | close | |
| Parking | Ulica kneza Trpimira, HR-21220 Trogir, Croatia | - | close | |
| Parkiralište | Ulica kneza Trpimira, HR-21220 Trogir, Croatia | - | close | |
| Parking | Ulica Grgura Ninskog, HR-21217 Kaštela, Croatia | - | close | |
| Zračna luka Split | Put Divulja, HR-21217 Kaštela, Croatia | - | close | |
| Parking | Put Kapelice, HR-21220 Trogir, Croatia | - | close | |
| Parking | Cesta pape Ivana Pavla II., HR-21217 Kaštela, Croatia | - | close | |
| Zračna Luka Split | Cesta dr. Franje Tuđmana 1270, HR-21217 Kaštela, Croatia | Mon-Sun: 00:00 - 24:00 | close | |
Map of Car Parks at Split Airport Frequently Asked Questions - Split Airport Parking