Mazda Car Rentals at Split Airport
UNBEATABLE VALUE CAR RENTAL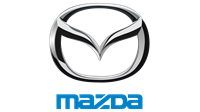 Mazda - Split Airport
check_circle
24 Mazda car rental quotations searched.
Popular Mazda models to rent:
About Mazda Rental Cars at Split Airport
Mazda, a name synonymous with innovative engineering and cutting-edge design, is a stalwart in the automotive industry. The brand is renowned for its dedication to producing vehicles that deliver superior performance, unparalleled comfort, and advanced safety features. Each Mazda model embodies the brand's commitment to its core values: sustainability, quality, and driving pleasure. These vehicles are incredibly eco-friendly, with Mazda's SkyActiv technology enhancing fuel efficiency while reducing emissions.
For travelers arriving at Split Airport, Mazda rentals provide an excellent choice for navigating the city's roads and exploring its picturesque surroundings. The wide range of Mazda models available through the Split Airport Car Rental service caters to all customer needs, whether they're business travelers needing a sleek sedan or families looking for a spacious estate or SUV.
Mazda 3 Sedan: Your Agile City Navigator
The Mazda 3 Sedan, offered by AUTO-UNION and RIDECAR, is a perfect match for business travelers and couples. Its compact size and agile handling make it ideal for navigating Split's narrow streets. The Mazda 3 Sedan's fuel efficiency, courtesy of Mazda's SkyActiv technology, makes it an eco-friendly choice for conscious travelers.
Mazda 6: The Perfect Blend of Luxury and Performance
For those wanting an upgrade in luxury and performance, the Mazda 6, available through ENTERPRISE, ALAMO, and AUTO-UNION, is a superb choice. It's an excellent fit for executive travelers or small families wanting a comfortable and stylish ride. The car's cutting-edge safety features and elevated luxury make it an ideal choice for exploring Split in style.
Mazda 6 Estate: Space and Comfort Rolled into One
The Mazda 6 Estate, available from ENTERPRISE and ALAMO, is an excellent choice for families or groups. With ample boot space for luggage and a comfortable interior, it's perfect for long drives along the Dalmatian Coast. Its excellent fuel efficiency makes it a great option for eco-conscious travelers.
Mazda CX-5: Your Adventure Partner in Split
If you're planning an adventure in Split, the Mazda CX-5, offered by BUDGET, AVIS, and ALAMO, is your ideal partner. This SUV offers plenty of space, advanced safety features, and off-road capabilities, making it perfect for exploring Split's surrounding hills and beaches. It also includes Mazda's SkyActiv technology, ensuring your adventures don't come at the expense of the environment.
Mazda Vehicle Rentals by Group Available at Split Airport
Which Car Rental Companies Offer Rental of Mazda Cars from Split Airport?
Mazda Vehicle Rental at Split Airport - FAQ
Alternative Car Brands Available to Rent at Split Airport
We have 150 different types of vehicles from 26 manufacturers provided by 29 car rental companies at Split Airport.